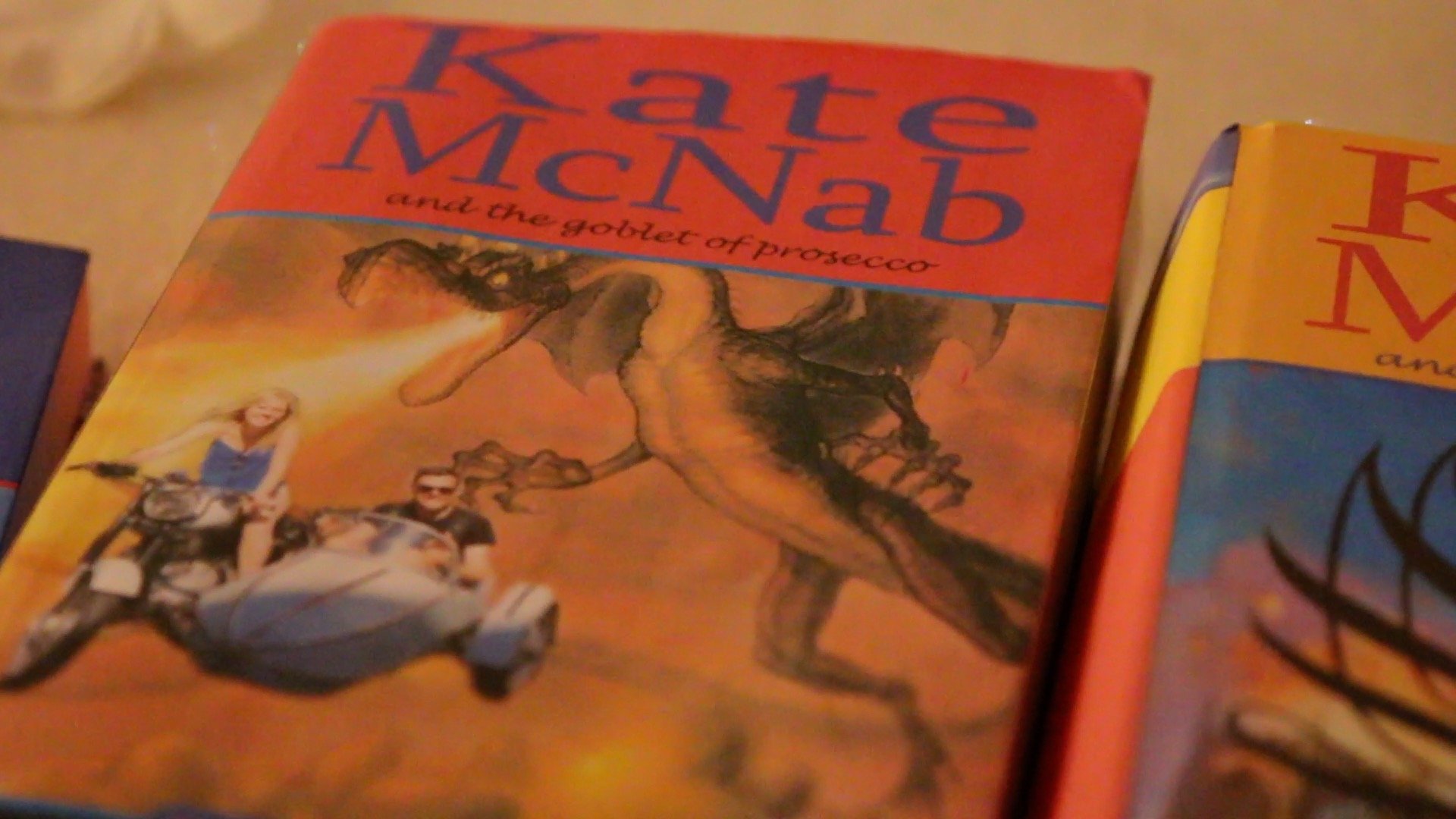 Advice on readings at a wedding
Ok so how do you choose a Reading for your Wedding Day? I'm a proper romantic and thought I would let you in on a few of my favourite love declaration extracts. Above is a clip from one of my favourite reading at a Wedding where Scott had aptly re named all of Kate's favourite Harry Potter books with their own unique title such as Kate and the Goblet of Processco!
So 'How do I love thee? Let me count the number of Wedding planners choosing this poem…'
Excuse my Jo Gendle paraphrase. 'Sonnets from the Portugese' are beautiful, lyrical and chronicle literature's greatest love affair, but are they an original choice for a wedding reading? Er, no. Ditto 1 Corinthians, ditto Sonnet 116…oh sorry, I drifted off there.
Perhaps these readings have particular resonance for you, or you believe their aptness compensates for their overuse, in which case go for it, I'm not judging! Just remember that there are alternatives to the classics. Here are my top tips for choosing a personal wedding reading that will have your guests smiling in recognition.
What to read at a wedding
1.  I'm going to stick my neck out and make an assumption here – you spend more time listening to music with your intended than reading poetry. You may well have an 'our song'. Why not go slightly off piste and choose a favourite lyric instead of a poem for your wedding reading? Altogether now – 'I really need you tonight…forever's gonna start tonight….'      
2. Do you stay up reading past your bedtime and duck into bookshops for the pleasure of sniffing the pages? If so, a passage from a favourite novel would be a great choice for your wedding. I like this from 'The Amber Spyglass' by Philip Pullman –
' I will love you forever; whatever happens. Till I die and after I die, and when I find my way out of the land of the dead, I'll drift about forever, all my atoms, till I find you again…"
"I'll be looking for you, Will, every moment, every single moment. And when we do find each other again, we'll cling together so tight that nothing and no one'll ever tear us apart. Every atom of me and every atom of you…We'll live in birds and flowers and dragonflies and pin trees and in clouds and in those little specks of light you see floating in sunbeams…And when they use our atoms to make new lives, they won't just be able to take one, they'll have to take two, one of you and one of me, we'll be joined so tight…"
Film References
3. More of a movie buff than a bibliophile?  The good old universal theme of love and marriage crops up in everything from Disney to David Lynch, so you can guarantee there'll be something out there just right for you. Anything from 'The Notebook' gets me every time –
"The best love is the kind that awakens the soul and makes us reach for more, that plants a fire in our hearts and brings peace to our minds, and that's what you've given me'.  
4. If, like me, you wear your geek credentials with pride, then a cult TV reference could be just the thing. Whether it's Gilmore Girls or Game of Thrones you're into, once again, good old true love will be the driving force behind much of the action, so you'll soon find something to warm the cockles of your nerdy little heart. Take a look at Khaleesi and Khal Drogo's wedding vows from GoT – beautiful.
5. If the average greetings card verse leaves you wanting to hurl, then go for a reading that presents a realistic view of love and marriage, warts and all. It may seem odd to dwell on the negative aspects of long-term togetherness but to me, the real romance lies in going into it with your eyes open. I like 'Yes I'll Marry You My Dear' by Pam Ayres, which concludes with this sentiment –
'I do see great advantages
But none of them for you,
So, before you see the light,
I DO, I DO, I DO.'
6. Do you have a creative friend who could write a poem or reading for your wedding? They could perhaps do this in lieu of a wedding present.
7. Speaking of friends, give some thought to your choice of reader. Choose someone with some depth and expression in their voice, who will enjoy doing it (and can be relied upon to stay sober, at least until the ceremony is over).
8. And for the recovering addicts among you….
'There's not a Shakespeare sonnet
Or a Beethoven quartet
That's easier to like than you
Or harder to forget.
You think that sounds extravagant?
I haven't finished yet
I like you more than I would like
To have a cigarette.'
('Giving up Smoking' by Wendy Cope)
So remember you probably loved being read to as a child make sure your hearing what you want to hear on your Wedding Day.
Below is my favourite reading, where Scott had managed to get all the front covers of the Harry Potter series reprinted with their own unique cover and story blurb.
Thanks for reading
Love
Jo xx
If you loved this then you will love my blog on 'How to give a good speech at a Wedding'
Want to see an awesome wedding in action then click here