Animals at your Wedding
I love animals at Weddings big time! and when I hear they are coming to the Wedding Day I get even more excited about filming!
When and if I get married I would love to make a feature about my cat Didder's as I love her to bits! Cats are a little hard to get to a wedding venue as it's just not their thing and they prefer it when I film them at their own home chilling out (dreamies packet at the ready). However dogs love to come for a day out to scoop a few canopies off the floor and cause a bit of chaos were they can lol.
Animals at Weddings
I have seen 'Freda Bobbins' be a ring bearer and cleverly deliver the rings down the aisle with a little direction, Gary the Alpaca pose for selfies with guest and several owls fly around a venue to deliver a gift. If like me you light up when you see an animal and start talking in a strange voice only your animal can understand, I think? This makes for a memorable Wedding Day and a lovely touch to proceedings.
I was recently best woman at my best friends Wedding, their dog stewie was not allowed at the Wedding because of his obsession with food and there would be no wedding cake lets put it that way. So to include Stewie in the day I recorded a fake phone call with him translated by Joanna Lumley (my best impression voice) to play on the day, Bark bark bark- greetings wedding party i have not been fed………. and so on. It got lots of laughs especially when the brides were presented with his fake dog turd present especially gift wrapped for the occasion.
When couples tell me about their animals I always make an extra special effort to make sure they have their own section on the wedding video because they are as much family as your new in-laws are!
Anyway if you would like your pets to be a part of your day then I'm the Videographer for you just quote 'Crazy cat lady' when you message me for a free bag of treats on your Wedding Day.
Give your wedding the bow wow wow factor
Would your wedding be incomplete without a furry or feathered friend or two? If animals bring you joy, their calming presence will keep your wedding jitters at bay, while surprising and delighting your guests. Read on for my ideas on adding a little animal magic to the
proceedings….
1. More and more people are choosing to include the family pet in the festivities, and why not? As a hopeless animal lover myself, this is one trend I'm hoping will stick around. Animals are known to reduce stress, so having your little chum on hand for a cuddle makes perfect sense!
Your wedding day is a celebration of love, shared with those that mean the most to you. Why leave your chihuahua at home when she could be chief bridesmaid?
Hire a Wedding pet assistant
2. You can hire a wedding pet assistant or dog sitter to transport your pet to and from the ceremony. They care for her throughout and provide food, water and regular toilet breaks. This is vital if she's not to disgrace herself as you're exchanging vows; relieving oneself in public is generally
considered unseemly in a maid of honour. Try www.animalaunts.co.uk .
3. You don't have to limit involvement to your own fur babies. Fill the downtime between ceremony and reception, or the awkward gap between afternoon and evening dos with something a bit different. Look at the wedding package at www.zoo4you.co.uk. Go for a reptile
encounter or a mobile petting zoo. Why leave your guests to get slowly sozzled when they could be stroking a meerkat?
Traditional options
4. A traditional horse and carriage at a wedding is lovely but other options are available. Nidderdale Llamas can arrange for two llamas or one llama and one alpaca to accompany you en route to your venue, stay with you throughout the ceremony and even carry the rings. People
may think 'whaaaaat?!' but the llamas will soon win them over with their friendly and affectionate natures. I recently had the pleasure of filming llamas in Leeds at a right cracking Wedding Day!
Quirky Wedding Film opportunities
5. Having animals at your wedding provides some amazing photo opportunities for your photographer or videographer – who doesn't love to see a dickie bow on a dachshund or a terrier in a tutu? And it won't only be the professionals having a field day; get ready to see your friends and family make like the paparazzi, jostling for position for the perfect capture.
6. Animals at weddings are sure to be a big hit with any children present, and if they are happy, their parents are happy – it's a win win. Extend the animal theme into some child-friendly fun outside with a pinata, or put together a craft table where they can make animal masks or collages. Give them a disposable camera each and challenge them to take the best animal photo.
7. Celebrate family pets past and present by naming your tables for them. Including a memory alongside a photo will make your table theme personal and unique. It will also act as an ice breaker for guests. Most people have had a pet in their lives at some point, and getting nostalgic
will bring on those warm and fuzzy feelings.
Get married at the zoo
8.  Finally take the animal love to its logical conclusion and get married at the zoo. Choose Edinburgh and share your special day with the famous pairing that is Tian Tian and Yang Guang, the only giant pandas in the UK. Or choose London Zoo and replace the traditional line-
up with a live animal meet and greet as your guests are filing in, imagine that in your wedding video!
Here's a few superstars from the last year of Wedding videos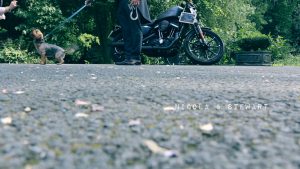 If you liked this blog on Animals at your wedding and want to see the Alpacas in action then you should read about The Alpacca Wedding in Leeds
If you would Like to see my Wedding film packages you can check them out here Packages