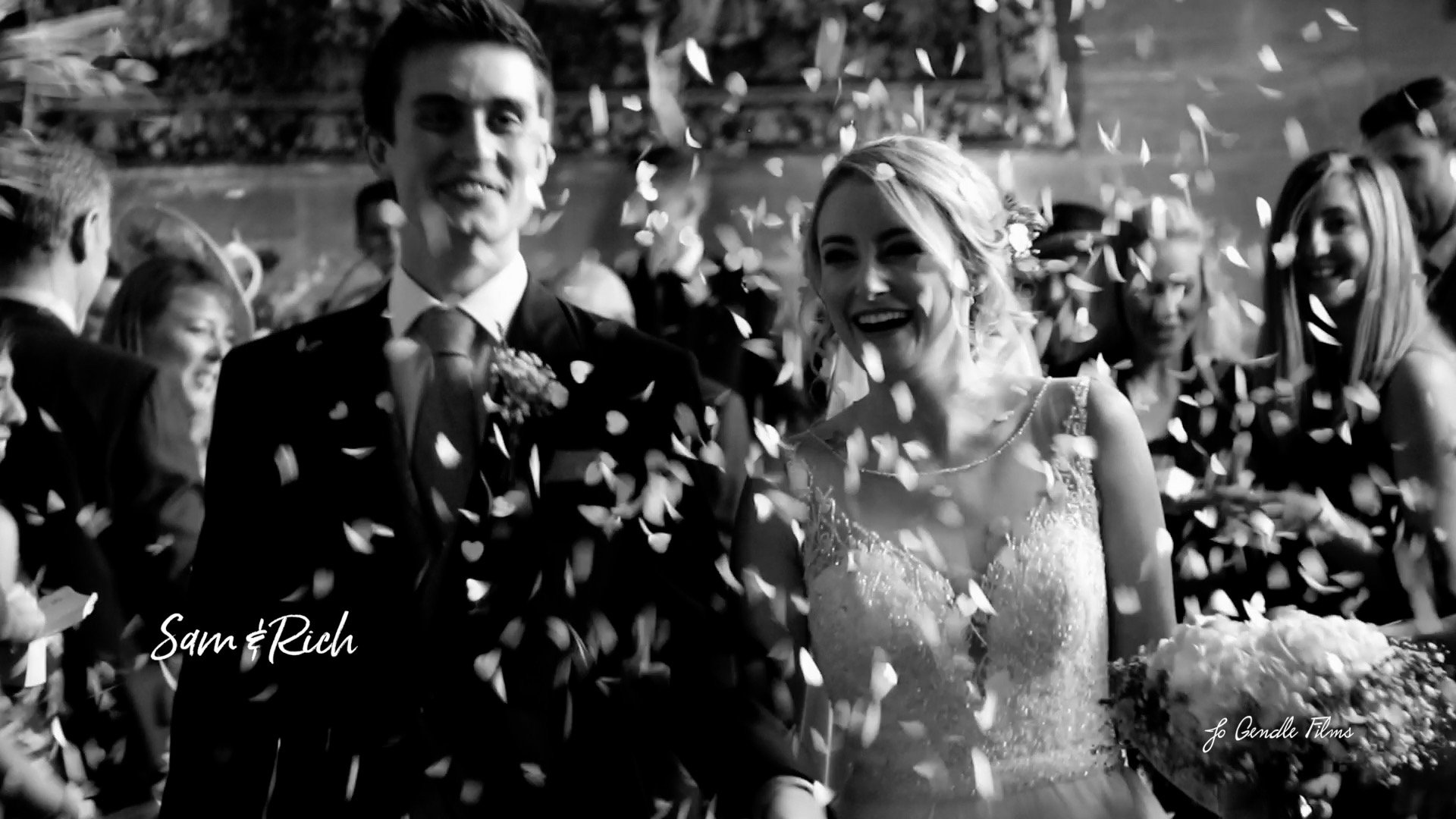 So Wedding season has kicked off again! and my first one of the year was for Sam & Richard at the glamorous Peckforton castle in Cheshire. When you approach this venue from a distance, you instantly get a magical fairytale feeling. Peckforton Castle is a grand venue steeped in character. And provides the perfect romantic back drop for a Wedding video!
Sam & Rich exchanged their vows in the beautiful flower-filled Great Hall before sealing the deal with a blessing in the chapel accompanied by enthusiastic Hymn singing from the Wedding party! Despite being scared of birds Sam chose to have her rings delivered by the resident Owl at the venue. It delivered the rings safely but decided to fly off afterwards to admire the view from the window! cheeky bird. I did hear  on the news that the following week the same bird went for one of the guests and everyone was in hysterics! luckily Mr Owl performed as asked for Sam & Rich.
Cheshire Wedding Film at Peckforton Castle
The weather just about stayed kind to us for most of the day and I captured some great footage of Sam & Rich circling the castle in their open top wedding car! After a few laps and a few drinks came the speeches. Sam's Dad had his own section after Desserts, which was worth the wait! He had put together lots of old camcorder footage from Sam's childhood through the ages! this was amazing and probably one of the best Father of the Bride speeches I've seen! 10/10.
Anyway Sam & Rich didn't stop smiling and joking all day!
Here's what they said: Jo captured our day perfectly and we couldn't be more thrilled with the final result. It'll be a momento that we treasure forever! If you are in two minds about having your wedding day filmed, it is 100% worth it and Jo is the professional you want there capturing every second!
Take a look at the Wedding video and see how much fun they had!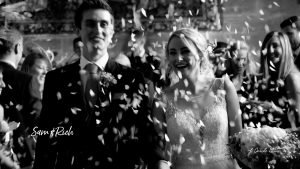 If you would like to see more Cheshire Wedding then you can do so right here
Why not have a look at the Oak tree of Peover for more wedding inspiration